The Killer in the Snow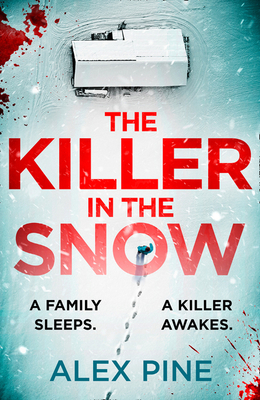 The Killer in the Snow
Out of Stock In Store
The first fall of snow can be fatal...
A year has passed since DI James Walker cracked his biggest case yet, and he's hoping for peace and quiet this festive season.
But across the fells, a local farmer returns home on Christmas Eve to find footsteps in the fresh snow that lead down to his unused basement - and no footsteps leading away. Days later, his body is found, alongside those of his wife and daughter.
Without a neighbour for miles, there are no witnesses and little evidence. And the crime scene has strange echoes of another terrible murder committed at the farmhouse, twenty years earlier...

James knows that to catch this killer, he needs to solve a case that has long since gone cold...
Perfect for fans of smash-hit TV series Whitehouse Farm, Simon McCleave's The Snowdonia Killings and Catherine Cooper's The Chalet.
Readers love The Killer in the Snow:
'I loved this book It is dark, gritty and thrilling ... It is fast-paced and has you hooked from the first few pages. I devoured this book in two sittings.' ⭐⭐⭐⭐⭐
'Dang Now this was one heck of a story If you want suspense, thrills and chills, then this is your book ' ⭐⭐⭐⭐⭐
'A chilling page turner' ⭐⭐⭐⭐⭐
'WOW This book had me hooked from the first page, I didn't want to put it down and this was one of the twistiest and most complicated murder cases I've ever read about.' ⭐⭐⭐⭐⭐
'Another fantastic book from Alex Pine ' ⭐⭐⭐⭐⭐

'I loved this book and enjoyed every minute of it. There were so many twists, turns and surprises on just about every page.' ⭐⭐⭐⭐⭐
'DI James Walker is fast becoming a favourite of mine along with Alex Pine being one of my top authors.' ⭐⭐⭐⭐⭐
ISBN: 9780008453381
ISBN-10: 9780008453381
Publisher: Avon Books
Publication Date: 02/01/2022 - 12:00am
On Sale: 02/01/2022 - 12:00am
Pages: 400
Language: English
Categories
Mystery & Detective - Police Procedural