Accomplishment: How to Achieve Ambitious and Challenging Things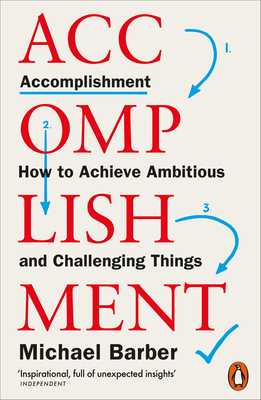 Accomplishment: How to Achieve Ambitious and Challenging Things
Pre-Order (Not Yet Published)
With a wealth of both professional experience as government advisor and from his own journey overcoming a rare skin cancer diagnosis, Michael Barber offers an accessible guide on how to set and achieve even the most challenging of goals.

Drawing on historic visionaries and modern heroes - from Mary Fischer and Rosa Parks to Paula Radcliffe and Gareth Southgate - Barber presents a unique combination of personal anecdote, historical evidence and interviews from inspirational figures to unpack the route to success.

With both frank honesty and humor, Accomplishment is set to empower readers with a blueprint of how they, too, can achieve greatness.
Sir Michael Barber has worked for over twenty years in education and government reform and improvement. He served as advisor to the UK Prime Minister from 2001-5 and is a global expert on education reform and the implementation of large-scale system change. His previous books include How to Run a Government.