Big Sur: (Penguin Ink)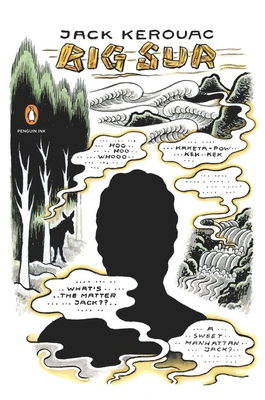 Big Sur: (Penguin Ink)
Out of Stock In Store
A poignant masterpiece of wrenching personal expression from the author of On the Road and The Dharma Bums

In this 1962 novel, Kerouac's alter ego Jack Duluoz, overwhelmed by success and excess, gravitates back and forth between wild binges in San Francisco and an isolated cabin on the California coast where he attempts to renew his spirit and clear his head of madness and alcohol. Only nature seems to restore him to a sense of balance. In the words of Allen Ginsberg, Big Sur "reveals consciousness in all its syntactic elaboration, detailing the luminous emptiness of his own paranoiac confusion."
Jack Kerouac was born in Lowell, Massachusetts, in 1922, the youngest of three children in a Franco-American family. He attended local Catholic and public schools and won a scholarship to Columbia University in New York City, where he first met Neal Cassady, Allen Ginsberg, and William S. Burroughs. His first novel, The Town and the City, appeared in 1950, but it was On the Road, published in 1957 and memorializing his adventures with Neal Cassady, that epitomized to the world what became known as the "Beat generation" and made Kerouac one of the most best-known writers of his time. Publication of many other books followed, among them The Dharma Bums, The Subterraneans, and Big Sur. Kerouac considered all of his autobiographical fiction to be part of "one vast book," The Duluoz Legend. He died in St. Petersburg, Florida, in 1969, at the age of forty-seven.
ISBN: 9780143119234
ISBN-10: 9780143119234
Publisher: Penguin Books
Publication Date: 04/26/2011 - 12:00am
On Sale: 04/26/2011 - 12:00am
Pages: 224
Language: English
Categories