American Political Parties and Elections: A Very Short Introduction (Very Short Introductions)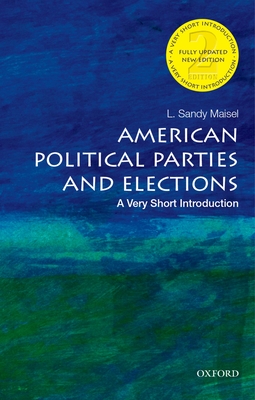 American Political Parties and Elections: A Very Short Introduction (Very Short Introductions)
Out of Stock In Store
Few Americans and even fewer citizens of other nations understand the electoral process in the United States. Still fewer understand the role played by political parties in the electoral process or the ironies within the system. Participation in elections in the United States is much lower than in the vast majority of mature democracies. Perhaps this is because of the lack of competition in a country where only two parties have a true chance of winning, despite the fact that a large number of citizens claim allegiance to neither and think badly of both. Or perhaps it is because in the U.S. campaign contributions disproportionately favor incumbents in most legislative elections, or that largely unregulated groups such as the now notorious 527s have as much impact on the outcome of a campaign as do the parties or the candidates' campaign organizations. These factors offer a very clear picture of the problems that underlay our much trumpeted electoral system.
The second edition of this
Very Short Introduction
introduces the reader to these issues and more. Drawing on updated data and new examples from the 2016 presidential nominations, L. Sandy Maisel provides an insider's view of how the system actually works while shining a light on some of its flaws. He also illustrates the growing impact of campaigning through social media, the changes in campaign financing wrought by the Supreme Court recent decisions, and the Tea Party's influence on the sub-presidential nominating process. As the United States enter what is sure to be yet another highly contested election year, it is more important than ever that Americans take the time to learn the system that puts so many in power.
L. Sandy Maisel is the William R. Kenan, Jr. Professor of Government at Colby College. From 2003 to 2012, he was Director of the Goldfarb Center of Public Affairs and Civic Engagement at Colby College. A former candidate for Congress, Maisel is the author or editor of 15 books on political parties and elections, including including Parties and Elections in America: The Electoral Process, Two Parties or More? and The Parties Respond: Changes in American Parties and Campaigns. He is also a frequent commentator on contemporary politics.