Foucault: A Very Short Introduction (Very Short Introductions)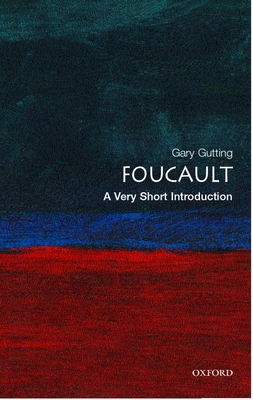 Foucault: A Very Short Introduction (Very Short Introductions)
From aesthetics to the penal system, and from madness and civilization to avant-garde literature, Foucault was happy to reject old models of thinking and replace them with fresh versions that are still being debated today. A major influence on Queer Theory and gender studies (he was openly gay and died of an AIDS-related illness in 1984), he also wrote on architecture, history, law, medicine, literature, politics, and of course philosophy. He even managed to write a best seller in France on a book dedicated to the history of systems of thought. Because he never succinctly stated his arguments, those trying to come to terms with Foucault's work have desperately sought introductory material to make his theories clear and accessible for the beginner.
Here, Gary Gutting presents a comprehensive but non-systematic treatment of some highlights of Foucault's life and thought. The book begins with a brief biography to set the social and political stage. It then considers Foucault's thoughts on literature, in particular the avant-garde scene, his philosophical and historical work and the reception he received from the historical community, his treatment of knowledge and power in modern society, and his thoughts on sexuality.
About the Series:
Combining authority with wit, accessibility, and style,
Very Short Introductions
offer an introduction to some of life's most interesting topics. Written by experts for the newcomer, they demonstrate the finest contemporary thinking about the central problems and issues in hundreds of key topics, from philosophy to Freud, quantum theory to Islam.
Gary Gutting is Professor of Philosophy at the University of Notre Dame. He is the author of French Philosophy in the Twentieth Century and Michel Foucault's Archaeology of Scientific Reason and the editor of The Cambridge Companion to Foucault.
ISBN: 9780192805577
ISBN-10: 9780192805577
Publisher: Oxford University Press, USA
Publication Date: 06/16/2005 - 12:00am
On Sale: 06/16/2005 - 12:00am
Pages: 144
Language: English
Categories