Anna Mae's Mac n Cheese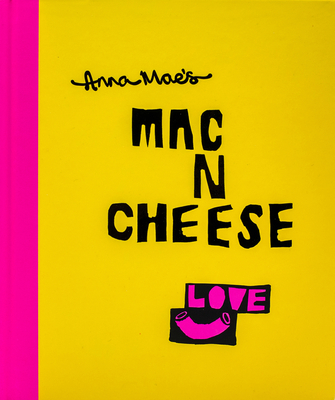 Anna Mae's Mac n Cheese
Unavailable
This book is full of pimped up mac 'n' cheese recipes, things to do with leftovers (mac 'n' cheese fries anyone?) plus tips on how to make the best béchamel sauce, the perfect cheeses to use, as well as recipes for sides, sauces, drinks and desserts to serve alongside. Featuring recipes for some of their well-known classics such as the Don Macaroni with bacon and pesto to the chipotle-laced Spicy Juan; to experimental ideas for the serious Macologist, including Machos, alpine-inspired Maclette, Mac-Packed Peppers, Mac 'n' Cheese Fries, the ultimate grilled cheese sandwich and more. Not forgetting the perfect wingmen to accompany your mac, they've got pickles, guac, kwik kimchi, salads and sauces as well as festival cocktails and hangover cures covering all the bases. Includes metric measures.
Tony and Anna are addicted to mac 'n' cheese. They have turned this habit into a profession. Anna Mae's Mac N Cheese is the result.
Having started in London with just a table, a pot and a bellyful of chutzpah, Anna Mae's is now one of the most talked-about boutique street food brands around. The crew have no fixed abode but people can catch them at London's best food gatherings such as KERB and Street Feast, and at festivals including Glastonbury, Wilderness and Bestival. Their food has fed the likes of the NFL, Wholefoods, Twitter, LinkedIn, Virgin and Nike, and has been shortlisted for the BBC Good Food Awards and the Festival Awards.
When not feeding fellow macaholics Anna and Tony live in London with French bulldog and macscot, Mr Albus Honk.
Follow them:
Twitter @anna_maes
Instagram mac_not_crack
ISBN: 9780224101219
ISBN-10: 9780224101219
Publisher: Random House UK
Publication Date: 11/01/2016 - 12:00am
On Sale: 11/01/2016 - 12:00am
Pages: 144
Language: English
Categories