Collected Letters of a Renaissance Feminist (The Other Voice in Early Modern Europe)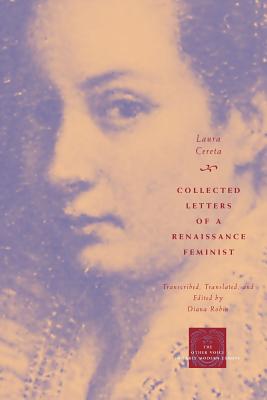 Collected Letters of a Renaissance Feminist (The Other Voice in Early Modern Europe)
Renaissance writer Laura Cereta (1469–1499) presents feminist issues in a predominantly male venue—the humanist autobiography in the form of personal letters. Cereta's works circulated widely in Italy during the early modern era, but her complete letters have never before been published in English. In her public lectures and essays, Cereta explores the history of women's contributions to the intellectual and political life of Europe. She argues against the slavery of women in marriage and for the rights of women to higher education, the same issues that have occupied feminist thinkers of later centuries.

Yet these letters also furnish a detailed portrait of an early modern woman's private experience, for Cereta addressed many letters to a close circle of family and friends, discussing highly personal concerns such as her difficult relationships with her mother and her husband. Taken together, these letters are a testament both to an individual woman and to enduring feminist concerns.

Diana Robin is professor emerita of classics at the University of New Mexico and a scholar in residence at the Newberry Library. She has written, edited, and translated several books, most recently Isotta Nogarola's Complete Writings, also published by the University of Chicago Press.
ISBN: 9780226100135
ISBN-10: 9780226100135
Publisher: University of Chicago Press
Publication Date: 06/08/1997 - 12:00am
On Sale: 06/08/1997 - 12:00am
Pages: 244
Language: English
Categories
Social Science / Feminism & Feminist Theory