Inventing Accuracy: A Historical Sociology of Nuclear Missile Guidance (Inside Technology)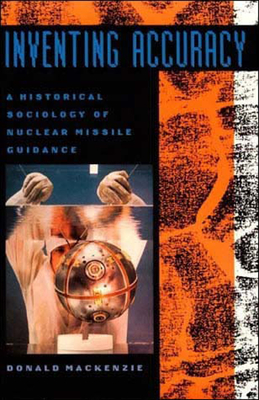 Inventing Accuracy: A Historical Sociology of Nuclear Missile Guidance (Inside Technology)
Out of Stock In Store (Click to Order)
Mackenzie has achieved a masterful synthesis of engrossing narrative, imaginative concepts, historical perspective, and social concern.
Donald MacKenzie follows one line of technology--strategic ballistic missile guidance through a succession of weapons systems to reveal the workings of a world that is neither awesome nor unstoppable. He uncovers the parameters, the pressures, and the politics that make up the complex social construction of an equally complex technology.
Donald MacKenzie is Professor of Sociology (Personal Chair) at the University of Edinburgh. His books include Inventing Accuracy (1990), Knowing Machines (1996), and Mechanizing Proof (2001), all published by the MIT Press. Portions of An Engine, not a Camera won the Viviana A. Zelizer Prize in economic sociology from the American Sociological Association.
ISBN: 9780262631471
ISBN-10: 9780262631471
Publisher: MIT Press
Publication Date: 01/29/1993 - 12:00am
On Sale: 01/29/1993 - 12:00am
Pages: 480
Language: English
Categories
Security (National & International)