Pop and Play: Pop, Flip, Cook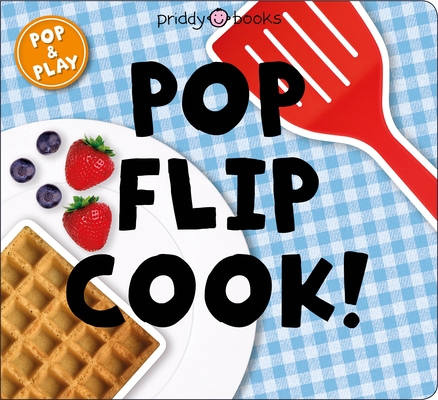 Pop and Play: Pop, Flip, Cook
Out of Stock In Store (Click to Order)
Roger Priddy's Pop and Play: Pop, Flip, Cook is a fun-packed novelty book which will inspire preschoolers to become little chefs!

With press-out utensils and cut-through pages, kids can create their own breakfast, popping bread into the toaster, flipping an egg, and making cereal. The rhyming text encourages the child to interact with the book and is perfect for inspiring role play!

Using your knife carefully,
slice up the banana
one, two, three!
Roger Priddy's passion for educating children through fun, informative and engaging books has led him to create some of publishing's most enduring and successful nonfiction early learning books. Roger lives in London and has three children, who have been the inspiration behind many of his best publishing ideas.