Orphan Eleven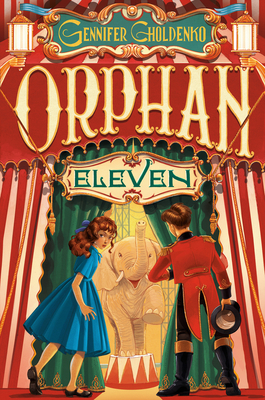 Orphan Eleven
Pre-Order (Not Yet Published)
For readers who love the circus, and anyone who has dreamed of finding the perfect home, comes an engaging adventure from a Newbery Honor-winning storyteller.

Four orphans have escaped from the Home for Friendless Children.

One is Lucy, who used to talk and sing, until life at the Home silenced her. The other orphans find work and friends at the circus, but no one will hire a mute girl. Lucy must find her voice or she will be left behind when the circus goes on the rails. Meanwhile, people are searching for Lucy, and her puzzling past is about to catch up with her.

This irresistible, heartfelt novel by the master storyteller of the Tales from Alcatraz series is full of marvels and surprises.
Gennifer Choldenko is the New York Times bestselling and Newbery Honor-winning author of many popular children's books, including Notes from a Liar and Her Dog, If a Tree Falls at Lunch Period, Al Capone Does My Shirts, Al Capone Shines My Shoes, Al Capone Does My Homework, and No Passengers Beyond This Point, and from Wendy Lamb Books, Chasing Secrets, Al Capone Throws Me a Curve, and One-Third Nerd. She lives in the San Francisco Bay Area. Visit her online at gennifercholdenko.com, on Facebook at facebook.com/gennifer.choldenko, and on Twitter at @choldenko.