The Hunters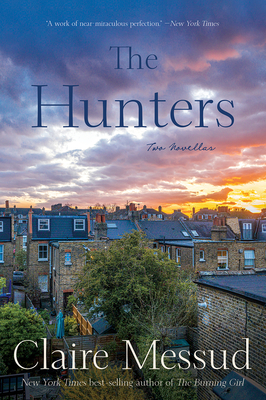 The Hunters
On Our Shelves Now
From the acclaimed author of The Emperor's Children and The Burning Girl, The Hunters is "a work of near-miraculous perfection" (Miranda Seymour, New York Times).
In two jewel-like novellas, Claire Messud explores isolation and the nature of love. "A Simple Tale" is the moving story of Maria Poniatowski, an aging Ukrainian woman who, after liberation from servitude to the Germans, struggles with a new life in Canada. What of the past is she able to preserve, without burdening her present? "The Hunters," the second novella, tells the story of an American academic in London who grows obsessed with the neighbors downstairs. Loneliness breeds an active imagination, one that may be destructive.
Claire Messud is the author of six works of fiction. A recipient of a Guggenheim and Radcliffe Fellowships and the Strauss Living Award from the American Academy of Arts and Letters, she lives in Cambridge, Massachusetts, with her family.
ISBN: 9780393541816
ISBN-10: 9780393541816
Publisher: W. W. Norton & Company
Publication Date: 08/03/2021 - 12:00am
On Sale: 08/03/2021 - 12:00am
Pages: 208
Language: English
Categories
Fiction / Short Stories (single author)