Refugees and the Ethics of Forced Displacement (Routledge Research in Applied Ethics)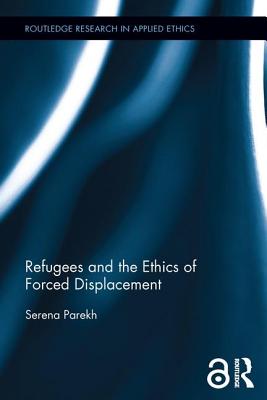 Refugees and the Ethics of Forced Displacement (Routledge Research in Applied Ethics)
Out of Stock In Store (Click to Order)
This item may not be available to order. Please call 617-566-6660 for more information.
This book is a philosophical analysis of the ethical treatment of refugees and stateless people, a group of people who, though extremely important politically, have been greatly under theorized philosophically. The limited philosophical discussion of refugees by philosophers focuses narrowly on the question of whether or not we, as members of Western states, have moral obligations to admit refugees into our countries. This book reframes this debate and shows why it is important to think ethically about people who will never be resettled and who live for prolonged periods outside of all political communities. Parekh shows why philosophers ought to be concerned with ethical norms that will help stateless people mitigate the harms of statelessness even while they remain formally excluded from states.
The Open Access version of this book, available at https: //doi.org/10.4324/9781315883854, has been made available under a Creative Commons Attribution-Non Commercial-No Derivatives 4.0 license.
Serena Parekh is Associate Professor in the Department of Philosophy and Religion at the Northeastern University, USA.
ISBN: 9780415712613
ISBN-10: 9780415712613
Publisher: Routledge
Publication Date: 11/11/2016 - 12:00am
On Sale: 11/17/2016 - 12:00am
Pages: 170
Language: English
Categories