The Will to Power (Dover Thrift Editions)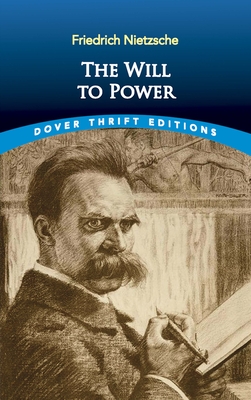 The Will to Power (Dover Thrift Editions)
On Our Shelves Now
Throughout his career, Friedrich Wilhelm Nietzsche explored the concept of the will to power, interpreting it variously as a psychological, biological, and metaphysical principle. This posthumously produced volume, drawn from his unpublished notebooks, collects the nineteenth-century philosopher's thoughts on the force that drives humans toward achievement, dominance, and creative activity.
Misunderstandings of Nietzsche's previous works compelled the author to attempt to express his doctrines in a more unequivocal form. These writings elucidate the principle that he held to be the essential factor of all existence -- the drive and energy to develop independently according to one's nature, rather than being dominated by outside forces. A work that both illuminates and extends our understanding of Nietzsche's earlier books, this volume offers reflections on art, morality, Christianity, nihilism, and other topics that provide absorbing glimpses into the mind of one of philosophy's great thinkers.
German philosopher Friedrich Wilhelm Nietzsche (1844-1900) ranks among the most influential of modern thinkers. His explorations of the motives underlying Western philosophy, religion, and morality have exercised a profound effect on generations of writers, theologians, philosophers, and psychologists. Although Nietzsche was strongly opposed to nationalism and anti-Semitism, his works were appropriated by Fascists to support the very concepts he deplored.
ISBN: 9780486831664
ISBN-10: 9780486831664
Publisher: Dover Publications
Publication Date: 08/14/2019 - 12:00am
On Sale: 08/14/2019 - 12:00am
Pages: 240
Language: English
Categories