Forever Neverland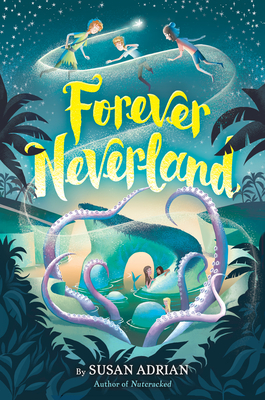 What if Peter Pan wanted to take you to Neverland? Would you go?

A contemporary sequel to J. M. Barrie's timeless classic Peter Pan, perfect for kids who loved THE LAND OF STORIES and dream of going to Neverland.

Clover and Fergus are the great-great-grandchildren of Wendy Darling (yes, that Wendy). And now Peter Pan wants to take them to Neverland for the adventure of their lives! But Clover is a little nervous--she's supposed to look after her brother. Fergus is autistic, and not everyone makes him feel welcome. What will happen to him in this magical world?

Fergus isn't nervous at all. To him, Neverland seems like a dream come true! He's tired of Clover's constant mothering and wants some independence, like Peter and the Lost Boys have. He wonders, Why can't the real world be more like Neverland?

Neverland is fun and free, but it's also dangerous and even scary at times. Unfamiliar creatures lurk in the shadows, and strange sounds come from the waters. And then the mermaids start to go missing. . . .
Susan Adrian is a fourth-generation Californian who now lives in the beautiful Big Sky country of Montana. During college she spent a year abroad at the University of Sussex in England--which started a lifelong fascination with all things British, particularly British
stories for kids. These days she splits her time as a writer, scientific editor, and mom. Susan is the author of the holiday fantasy
Nutcracked and two thrilling books for teens. She also keeps busy researching fun stuff, traveling, and writing more books. She's visited London many times but hasn't yet been invited to Neverland. You can find her at susanadrian.net and on Twitter.