The Fourth Monkey (A 4MK Thriller)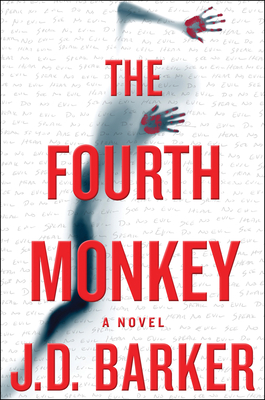 The Fourth Monkey (A 4MK Thriller)
Se7en meets The Silence of the Lambs in this dark and twisting novel from the New York Times best-selling author Jeffery Deaver called, "a talented writer with a delightfully devious mind."
 
For over five years, the Four Monkey Killer has terrorized the residents of Chicago. When his body is found, the police quickly realize he was on his way to deliver one final message, one which proves he has taken another victim who may still be alive. 
 
As the lead investigator on the 4MK task force, Detective Sam Porter knows even in death, the killer is far from finished. When he discovers a personal diary in the jacket pocket of the body, Porter finds himself caught up in the mind of a psychopath, unraveling a twisted history in hopes of finding one last girl, all while struggling with personal demons of his own.
 
With only a handful of clues, the elusive killer's identity remains a mystery. Time is running out and the Four Monkey Killer taunts from beyond the grave in this masterfully written fast-paced thriller.  
J.D. BARKER is the internationally best-selling author of Forsaken, a finalist for the Bram Stoker Award for Superior Achievement in a First Novel, and winner of the New Apple Medalist Award. His work has been compared to Stephen King, Dean Koontz, and Thomas Harris. His 4MK Thrillers, The Fourth Monkey and The Fifth to Die, were released in June 2017 and June 2018 respectively. He has been asked by the Stoker family to coauthor the forthcoming prequel to Dracula due out in fall 2018. His novels have been translated into numerous languages and optioned for both film and television. Barker currently resides in Pennsylvania with his wife, Dayna, and their two dogs, both of whom sit outside his office door daily, eagerly awaiting his next novel.