Let It Rain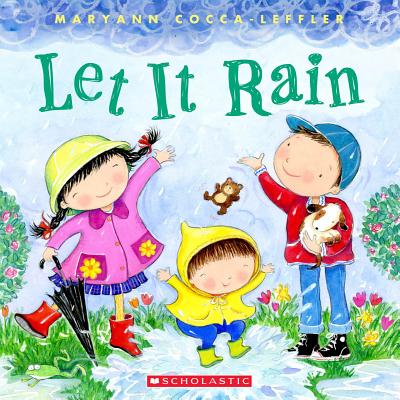 A sweet picture book that celebrates springtime

The snow is melting, flowers are blooming, and a light rain is falling. Spring is finally here Enjoy all the wondrous signs of the season with Maryann Cocca-Leffler's exhuberant celebration of spring
With soft-colored art, adorable children, and colorful outdoor scenes, LET IT RAIN is a continuation of Maryann's delightful series all about the seasons.

Maryann Cocca-Leffler has written and/or illustrated more than forty books for children including LET IT FALL and LET IT SNOW. She lives in Amherst, New Hampshire, with her husband, Eric, and two daughters.
ISBN: 9780545453431
ISBN-10: 9780545453431
Publisher: Cartwheel Books
Publication Date: 02/01/2013 - 12:00am
On Sale: 02/01/2013 - 12:00am
Pages: 24
Language: English
Categories