Diana and the Island of No Return (Wonder Woman Adventures #1)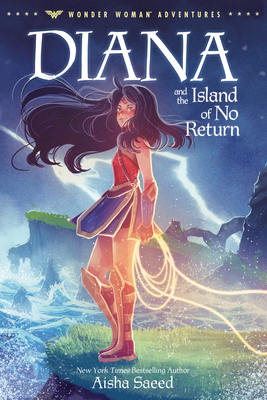 Diana and the Island of No Return (Wonder Woman Adventures #1)
Out of Stock In Store
Warrior. Princess. Hero. Diana's destiny is to be the world's greatest female super hero... if she can survive this action-packed adventure!

Young Princess Diana is fierce and whip-smart, and she loves her island home of Themyscira. Her deepest wish is to be able to train with the rest of the Amazons and protect her homeland--but she's told it's out of the question. This is the year Diana hopes to persuade her mother, Queen Hippolyta, to let her learn how to fight when the world's most powerful women gather on Themyscira for a festival to celebrate their different cultures.

But at the start of the festivities, an unexpected and forbidden visitor--a boy!--brings news of an untold danger that threatens Themyscira and all of its sacred neighboring lands. It's up to Diana and her best friend, Princess Sakina, to save them, even if it means tangling with a cunning demon who reveals that a terrifying force is out to capture Diana against her will.

In the first of three high-octane, breathtaking Wonder Woman Adventures, Diana finally gets the chance to prove her worth as a warrior and save not just her friends and family but their entire way of life. As long as she can make it out alive herself....
AISHA SAEED is the New York Times bestselling author of Amal Unbound. She is a Pakistani American writer, teacher, and attorney who is also the author of Written in the Stars, Aladdin: Far from Agrabah, Yes No Maybe So (co-authored with Becky Albertalli), and Bilal Loves Daal. She has been featured on MTV, HuffPost, NBC, and the BBC. As a founding member of the nonprofit We Need Diverse Books, she is helping change the conversation about diverse books. Aisha lives in Atlanta, Georgia, with her husband and sons. Find her at aishasaeed.com and on Twitter, Instagram, and Facebook.