Coloring the Zodiac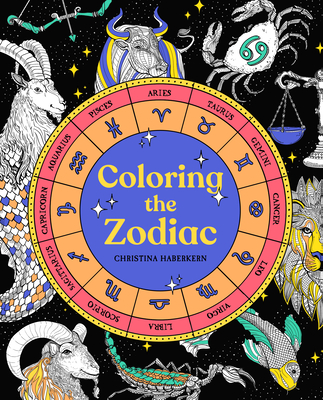 Coloring the Zodiac
Likely On Our Shelves
Celebrate the heavens, your own personal sign, and the fun of coloring in an intricate, beautiful, and giftable package from the creator of the popular gift-item and stationery brand Hello Harlot. 

There are twelve signs in the zodiac and twelve ways to celebrate the radiance of the stars, as well as the incredible history and symbolism behind each sign. Illustrator Christina Haberkern shares beautiful, intricate, fun-to-color pages influenced by the latest trends in fonts, design, and pop culture, with more than forty pages to color. The symbol, character, and constellation of each sign will be featured, along with pages of pure celestial, decorative, and pattern designs.
Christina Haberkern is a designer and illustrator in Los Angeles. She is the owner and creative mind behind Hello Harlot, a stationery and gift-item brand specializing in pop culture and humorous products. Her other coloring books include Witchcraft Coloring Book and Totally '90s Coloring Book.