African Town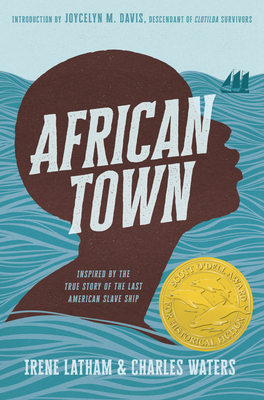 African Town
Pre-Order (Not Yet Published)
Chronicling the story of the last Africans brought illegally to America in 1860, African Town is a powerful and stunning novel-in-verse.

In 1860, long after the United States outlawed the importation of enslaved laborers, 110 men, women and children from Benin and Nigeria were captured and brought to Mobile, Alabama aboard a ship called Clotilda. Their journey includes the savage Middle Passage and being hidden in the swamplands along the Alabama River before being secretly parceled out to various plantations, where they made desperate attempts to maintain both their culture and also fit into the place of captivity to which they'd been delivered. At the end of the Civil War, the survivors created a community for themselves they called African Town, which still exists to this day. Told in 14 distinct voices, including that of the ship that brought them to the American shores and the founder of African Town, this powerfully affecting historical novel-in-verse recreates a pivotal moment in US and world history, the impacts of which we still feel today.
Irene Latham is the author of more than a dozen current and forthcoming works of poetry, fiction, and picture books, including Charlotte Huck Honor Book Can I Touch Your Hair? Poems of Race, Mistakes, and Friendship (co-written with Charles Waters). Winner of the 2016 ILA Lee Bennett Hopkins Promising Poet Award, she became obsessed with octopuses after reading The Soul of an Octopus by Sy Montgomery. Just like Agnes, she enjoys sending—and receiving—postcards. Visit her at www.irenelatham.com.
Charles Waters is a children's poet, actor, and co-author of Charlotte Huck Honor Book Can I Touch Your Hair? Poems of Race, Mistakes, and Friendship. His poems have appeared in various anthologies including One Minute Till Bedtime and The National Geographic Book of Animal Poetry. Charles performs his one-person show as well as conducts poetry performance and writing workshops for elementary and middle school audiences. He lives in Georgia.