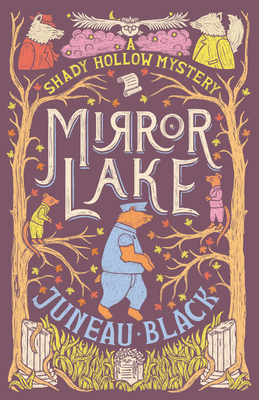 Mirror Lake (A Shady Hollow Mystery #3)
Out of Stock In Store
The third novel in the Shady Hollow mystery series, in which Vera Vixen takes on her most challenging case yet: solving the murder of a rat who appears to still be alive.

Change is afoot in Shady Hollow, with an unusually tense election shaping up between long-serving Chief of Police Theodore Meade and Vera's beau, Deputy Orville Braun. But the political tension takes a back seat when resident eccentric Dorothy Springfield becomes convinced her beloved husband, Edward, is dead, and that the rat claiming to be him is actually a fraud.

While most of the town dismisses Dorothy's rants as nothing more than a delusion, Vera has her doubts. More than a few things don't add up in the Springfield household, but Vera will have to tread carefully, since, with Orville's attention on the election, she may be more exposed than ever.

A VINTAGE CRIME/BLACK LIZARD ORIGINAL.
Juneau Black is the pen name of authors Jocelyn Cole and Sharon Nagel. They share a love of excellent bookshops, fine cheeses, and good murders (in fictional form only). Though they are two separate people, if you ask either of them a question about their childhood, you are likely to get the same answer. This is a little unnerving for any number of reasons.