The Palo Muerto: A Novel of Santeria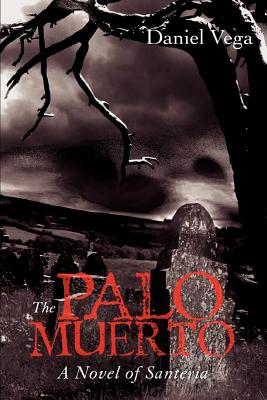 The Palo Muerto: A Novel of Santeria
Out of Stock In Store
What happens when spirits use great power for evil purposes? What do you do when these spirits come to kill you? The only hope of defending yourself may be Emmanuel, who can call to the spirits that have guided and educated him through his entire life.
Emmanuel, a twenty-seven-year-old Hispanic man, was born with a sixth sense. Some call it a gift, but he calls it a curse. Through practicing Santeria, an Afro-Cuban religion, he has learned the mysteries of the spirits that roam among the human race, and he believes it is his duty to fight against those trying to possess, harm, and torment others. When one such spiritual attack reveals a sinister plot to gain absolute power, Emmanuel comes face to face with an evil long since forgotten. He must venture to Africa, where it all began, to bring down a powerful voodoo priest with forbidden knowledge before Emmanuel's greatest fears become the world's reality.
Along with his godchildren, Emmanuel travels to Africa to recover a book of forbidden ceremonies that could bestow great power upon whoever completes them. Emmanuel engages in the ultimate spiritual battle to ensure the security of the book, currently in the possession of the Santeros tribe, who are sworn to protect it at all costs.
ISBN: 9780595412983
ISBN-10: 9780595412983
Publisher: iUniverse
Publication Date: 11/02/2006 - 12:00am
On Sale: 11/02/2006 - 12:00am
Pages: 180
Language: English
Categories