Bone Soup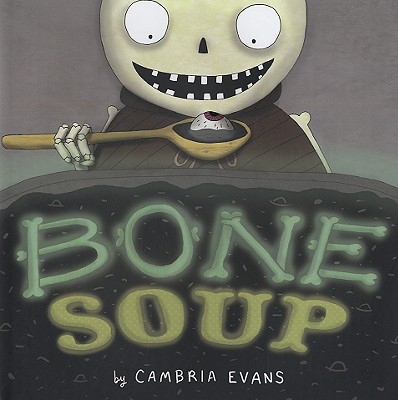 Known across the land for his infamous appetite, Finnigin is never seen without his eating stool, his eating spoon, and his gigantic eating mouth.
When Finnigin finds himself in a new town on Halloween, he hopes to join a great feast with the creatures who live there. But not a body or soul will share any of their food with the ever-famished Finnigin. So what's a hungry skeleton to do? Armed only with his wits and a special ingredient, will Finnigin be able to stir up a cauldron's worth of Halloween magic?
Cambria Evans studied graphic design at Rhode Island School of Design. She and her husband, Kari, live and work as freelance illustrators in Brooklyn, where they celebrate Halloween every day.