Ghazals: Translations of Classic Urdu Poetry (Murty Classical Library of India)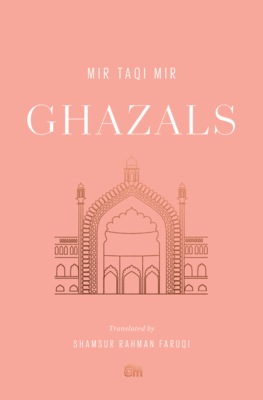 Ghazals: Translations of Classic Urdu Poetry (Murty Classical Library of India)
Out of Stock In Store
The finest ghazals of Mir Taqi Mir, the most accomplished of Urdu poets.
The prolific Mir Taqi Mir (1723-1810), widely regarded as the most accomplished poet in Urdu, composed his
ghazals
--a poetic form of rhyming couplets--in a distinctive Indian style arising from the Persian
ghazal
tradition. Here, the lover and beloved live in a world of extremes: the outsider is the hero, prosperity is poverty, and death would be preferable to the indifference of the beloved.
Ghazals
offers a comprehensive collection of Mir's finest work, translated by a renowned expert on Urdu poetry.
ISBN: 9780674268753
ISBN-10: 9780674268753
Publisher: Harvard University Press
Publication Date: 02/15/2022 - 12:00am
On Sale: 02/15/2022 - 12:00am
Pages: 224
Language: English
Categories