Amaranth: An Ancient Grain and Exceptionally Nutritious Food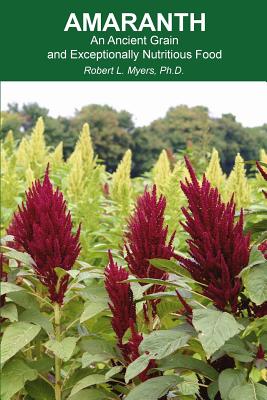 Amaranth: An Ancient Grain and Exceptionally Nutritious Food
Out of Stock In Store (Available to Order)
This is the fascinating story of amaranth, a crop from the ancient past that is being resurrected as a modern, nutritious, gluten-free food.
First used over 6000 years ago, amaranth reached its peak of popularity in the time of the Aztec empire in the early 1500s. After the arrival of Cortez and his Spanish conquistadors in 1519, amaranth nearly disappeared from history.
Now, nearly 500 years later, this "ancient grain" is being grown once again for its many valuable characteristics. Amaranth is used in many kinds of foods, from cereals to breads to snack bars, and can be used in a wide range of recipes, some of which are included in the book.
Written in an engaging, informative style with over 40 color photos and illustrations, this book is suited to a variety of audiences, including:
Consumers interested in trying new types of healthy food
Gardeners looking for colorful, fun new plants to grow
Farmers interested in diversifying their cropping systems
Environmentalists looking for low-impact food crops adapted to a changing climate
This book addresses a wide range of topics on amaranth, including its colorful history, nutrition, food uses and other products, biology and regions of adaptation, and prospects for expanded use. A special comparison with quinoa is part of the nutrition section.
For those interested in growing amaranth, whether in the garden as an ornamental, vegetable, or grain, or on a farm, detailed information is included on how to plant, manage, and harvest the crop.
Recipes for amaranth bread, muffins, pancakes, cookies, and pressure cooker options are included.