Her Intuition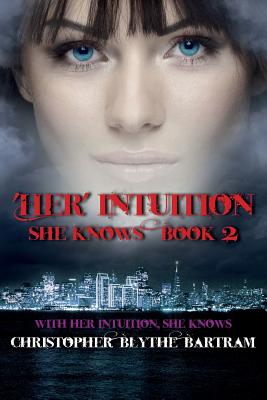 Her Intuition
Out of Stock In Store (Click to Order)
This item may not be available to order. Please call 617-566-6660 for more information.
If you're around a woman long enough, you'll likely encounter one of the many weapons in her arsenal: her intuition. If you ever find yourself against it, you will quickly learn it is quite effective when used correctly. It is especially noticeable across a poker table. While reading your body language, she can draw on her intuition to tell if you played your cards right. She can use it to recognize when you're full of it as well. For example, when your wife comes home and asks if you did the laundry like she asked you to, knowing full well that you didn't. She's just waiting for you to lie. Double talk, twisting words, letting you dig yourself into a hole. All while just waiting and allowing you to destroy yourself. If she knows, then her intuition is as deadly as a bullet. Join Lynn as she continues her learning experience in New York City while ties to her home country attempt to draw her attention. She attempts to stay ahead and out of sight from Sgt. Wilkinson, the police detective from England who is devoted to catching her and bringing her to justice. She made a fool of him in the past, even while juggling her own desires for power and money. I mean, what criminal mastermind doesn't want money? Who knew? With her intuition, she knows.
ISBN: 9780692579237
ISBN-10: 9780692579237
Publisher: C B Bartram Books
Publication Date: 07/28/2017 - 12:00am
On Sale: 07/28/2017 - 12:00am
Pages: 144
Language: English
Categories