The Emperor's Handbook: A New Translation of The Meditations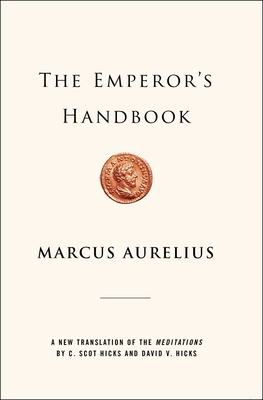 The Emperor's Handbook: A New Translation of The Meditations
Out of Stock In Store
A powerful and accessible translation of Marcus Aurelius's Meditations, an essential book on character, leadership, and how to live a fulfilling life.

Marcus Aurelius ruled the Roman Empire at its height, yet he remained untainted by the incalculable wealth and absolute power that had corrupted many of his predecessors. He knew the secret of how to live the good life amid trying and often catastrophic circumstances, of how to find happiness and peace when surrounded by misery and turmoil, and of how to choose the harder right over the easier wrong without regard for self-interest.

The Emperor's Handbook offers a vivid and fresh translation of this important piece of ancient literature. It brings Marcus's words to life and shows his wisdom to be as relevant today as it was in the second century. This book speaks to the soul of anyone who has ever faced adversity or believed in a better day.
Scot and David Hicks have headed schools in Europe and America. Scot lives in Paris, France. David is president of Darlington School in Rome, Georgia. He is author of Norms & Nobility, which won the American Library Association's Outstanding Book Award for education. Both brothers hail from Montana, where they spend their summers with family.