Words in Action: Seeing the Meaning of Words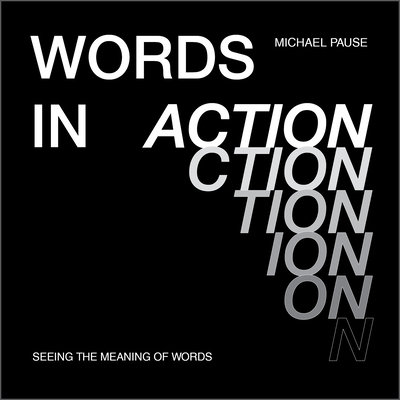 Words in Action: Seeing the Meaning of Words
Pre-Order (Not Yet Published)
In this imaginative typographic dictionary, words are defined by arranging their letters to show what each word means.

Generating alternatives is the basis of all creative endeavors. Words in Action is an inventive resource that was developed over decades, one word at a time. Its 366 graphic images add to the inventory first published in Ivan Chermayeff and Tom Geismar's 1962 booklet Watching Words Move, a classic of typography that changed how designers think about the power of words.

Whether you're a graphic artist stuck on a visual problem, an author with a case of writer's block, a teacher looking for a fresh take on helping your students learn, or anyone whose creativity needs a jump start--this book is for you. Anytime you're stuck, just flip through this inventory of inspired ideas and fun surprises. Readers will never look at a word the same way again.
ISBN: 9780764364525
ISBN-10: 9780764364525
Publisher: Schiffer Publishing
Publication Date: 01/31/2023 - 12:00am
On Sale: 08/28/2022 - 12:00am
Pages: 384
Language: English
Categories