Postcommunist Welfare States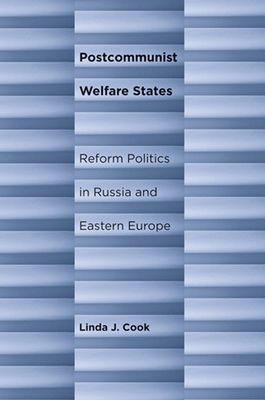 Postcommunist Welfare States
Out of Stock In Store
In the early 1990s, the countries of the former Soviet Bloc faced an urgent need to reform the systems by which they delivered broad, basic social welfare to their citizens. Inherited systems were inefficient and financially unsustainable. Linda J. Cook here explores the politics and policy of social welfare from 1990 to 2004 in the Russian Federation, Poland, Hungary, Belarus, and Kazakhstan.
Most of these countries, she shows, tried to institute reforms based on a liberal paradigm of reduced entitlements and subsidies, means-testing, and privatization. But these proposals provoked opposition from pro-welfare interests, and the politics of negotiating change varied substantially from one political arena to another. In Russia, for example, liberalizing reform was blocked for a decade. Only as Vladimir Putin rose to power did the country change its inherited welfare system.
Cook finds that the impact of economic pressures on welfare was strongly mediated by domestic political factors, including the level of democratization and balance of pro- and anti-reform political forces. Postcommunist welfare politics throughout Russia and Eastern Europe, she shows, are marked by the large role played by bureaucratic welfare stakeholders who were left over from the communist period and, in weak states, by the development of informal processes in social sectors.
Linda J. Cook is Professor of Political Science at Brown University. She is the author of The Soviet Social Contract and Why It Failed: Welfare Policy and Workers' Politics from Brezhnev to Yeltsin and Labor and Liberalization: Trade Unions in the New Russia.