The 5 Love Languages of Children: The Secret to Loving Children Effectively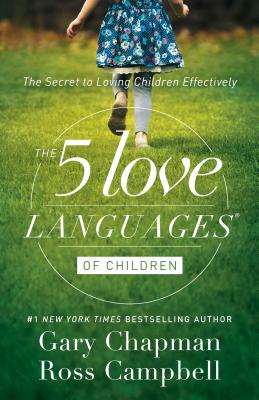 The 5 Love Languages of Children: The Secret to Loving Children Effectively
Out of Stock In Store
More than 1 million sold!
You know you love your child. But how can you make sure your child knows it?
The #1 New York Times bestselling The 5 Love Languages® has helped millions of couples learn the secret to building a love that lasts. Now discover how to speak your child's love language in a way that he or she understands. Dr. Gary Chapman and Dr. Ross Campbell help you:
Discover your child's love language
Assist your child in successful learning
Use the love languages to correct and discipline more effectively
Build a foundation of unconditional love for your child
Plus: Find dozens of tips for practical ways to speak your child's love language.
Discover your child's primary language—then speak it—and you will be well on your way to a stronger relationship with your flourishing child.
For a free online study guide, visit 5lovelanguages.com.
ROSS CAMPBELL, M.D., is the author of the bestselling book How to Really Love Your Child, which has sold more than one million copies. He has spent over 30 years as a clinical psychiatrist, concentrating on the parent-child relationship. Today he works with the Ministering to Ministers Foundation, serving individual ministers, their families, and church organizations. Dr. Campbell is the co-author of The Five Love Languages of Children and Parenting Your Adult Child and author of How to Really Love Your Teenager. Dr. Campbell resides in Signal Mountain, Tennessee.