Beyond Walden: The Hidden History of America's Kettle Lakes and Ponds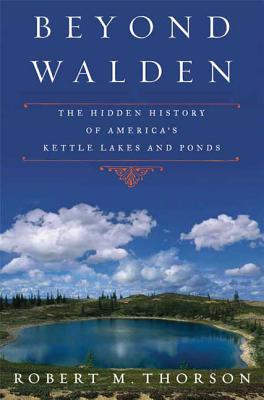 Beyond Walden: The Hidden History of America's Kettle Lakes and Ponds
The geology, ecology, and cultural history of kettle lakes from Maine to Montana.

Lakes are a beloved part of the American landscape, and kettles are the most common type, spanning the northern part of the country from New England to the High Plains. Kettle lakes are depressions formed by meltdown of glacial ice and filled with freshwater. Unlike other kinds of lakes that have significant inlet or outlet streams, kettle lakes are natural wells tapping the groundwater table.
A source of joyful relaxation and recreation for generations, kettle lakes also have historical and cultural significance. Within a few years of the 1836 publication of Ralph Waldo Emerson's Nature, a pivotal book combining nature with spirituality and religion, H enry David Thoreau had permanently linked Walden Pond—America's most famous kettle lake—to the Transcendentalist movement.
Each kettle lake tells a story, and in Robert Thorson's hands their collective saga—and the threats to their health—give us crucial insight into the dangers facing our vulnerable freshwater ecosystem.
Robert M. Thorson is a professor of geology at the University of Connecticut and an environmental columnist for the Hartford Courant. The author of Stone by Stone and Exploring Stone Walls, he lives in Storrs, Connecticut.