A Lincoln Dialogue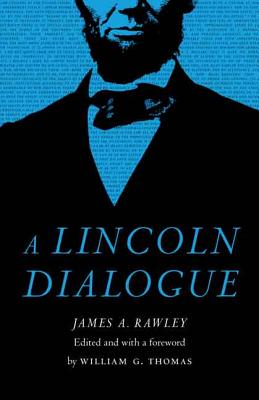 A Lincoln Dialogue
Out of Stock In Store (Click to Order)
The words of Abraham Lincoln have been immortalized in speeches and enshrined in policies and practices, and none of those words, spoken or written, has gone unnoticed or wanted for a response. It is this broader context—the wider conversation about Lincoln's words—that this book discusses. The final project of James A. Rawley, a preeminent historian of the Civil War era, A Lincoln Dialogue cross-examines Lincoln's major statements, papers, and initiatives in light of the comments and criticism of his supporters and detractors. 
 Drawn from letters and newspapers, pamphlets and reports, these statements and responses constitute a unique documentary examination of Abraham Lincoln's presidency. Rawley's careful selection and his judicious interweaving of historical analysis and background invite us into the dialogue and allow us to hear the voices of American history in the making.
 
James A. Rawley (1916–2005) was the Carol Adolph Happold Professor of History Emeritus at the University of Nebraska–Lincoln. His many books include The Transatlantic Slave Trade: A History, revised edition (Nebraska, 2009), and Abraham Lincoln and a Nation Worth Fighting For (Nebraska, 2003). William G. Thomas is the John and Catherine Angle Chair in the Humanities and a professor of history at the University of Nebraska–Lincoln. He is the author of several books, including The Iron Way: Railroads, the Civil War, and the Making of Modern America.
ISBN: 9780803249967
ISBN-10: 9780803249967
Publisher: University of Nebraska Press
Publication Date: 07/01/2014 - 12:00am
On Sale: 07/01/2014 - 12:00am
Pages: 640
Language: English
Categories