Romeo's Ex: Rosalind's Story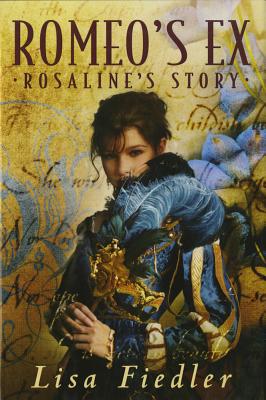 Romeo's Ex: Rosalind's Story
Out of Stock In Store
Shakespeare's classic retold from another perspective

Rosaline won't let anyone or anything get in the way of her future as a healer. That is, until she meets Benvolio. Where Romeo's words had been hollow and unfounded, Benvolio's are filled with sincerity and true love. Now Rosaline finds herself caught between her feelings, her ambition, and her family's long-standing feud with the Montagues.

When Romeo turns his affections toward Ros's cousin, Juliet, their relationship brings the feud of the two houses to a new level. Rosaline and Benvolio hatch a plan to bring peace to the two families. But will they succeed?
Lisa Fiedler is the author of a number of popular young adult novels, including two retellings of a Shakespearean story from the female point of view, Dating Hamlet and Romeo's Ex. She lives in Connecticut with her family.
ISBN: 9780805097436
ISBN-10: 9780805097436
Publisher: Henry Holt and Co. BYR Paperbacks
Publication Date: 09/19/2006 - 12:00am
On Sale: 09/19/2006 - 12:00am
Pages: 256
Language: English
Categories
Young Adult Fiction / Romance / Historical