Reimagining Equality: Stories of Gender, Race, and Finding Home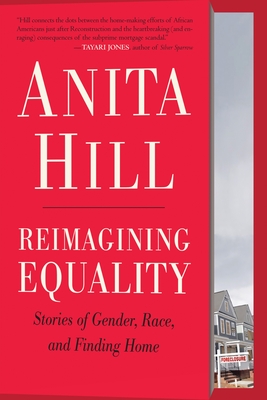 Reimagining Equality: Stories of Gender, Race, and Finding Home
A searing portrait "of the ways in which black men and women have struggled to surmount injustice to own homes"—from the heroic lawyer who spoke out against Clarence Thomas (The New York Times Book Review)
 
In this "highly readable and deeply analytical" work, attorney Anita Hill examines the relationship between home ownership and the American Dream through the lens of race and gender (Library Journal). Through the stories of remarkable African American women—including her own great-great-grandmother, playwright Lorraine Hansberry, and Baltimore beauty-shop owner and housing-crisis survivor Anjanette Booker—she demonstrates that the inclusive democracy our Constitution promises must be conceived with home in mind.
 
From slavery to the Great Migration to the subprime mortgage meltdown, Reimagining Equality takes us on a journey that sparks a new conversation about what it means to be at home in America and presents concrete proposals that encourage us to reimagine equality.


Anita Hill is a professor of social policy, law, and women's studies at Brandeis University. She is the author of Speaking Truth to Power, in which she detailed her experience as a witness in Clarence Thomas's Supreme Court confirmation hearings.