No More Heroes: Madness and Psychiatry In War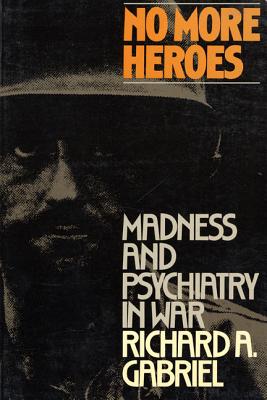 No More Heroes: Madness and Psychiatry In War
Out of Stock In Store (Available to Order)
No More Heroes is an in-depth exploration of madness and psychiatry in war from Richard A. Gabriel.

The author, a former intelligence officer, traces the history of madness in war, reveals information about the behavior of men in combat, and uncovers its implications for the modern battlefield.
Richard A. Gabriel, professor of politics at St. Anselm College in Manchester, N.H., served twenty-two years as an active intelligence officer, much of it spent at the Directorate of Foreign Intelligence in the Pentagon.  A consultant to the House and Senate Armed Services Committees, he is the author of numerous books on military subjects, including Operation Peace for Galilee and Crisis in Command (with Paul Savage).