Sweet Days of Discipline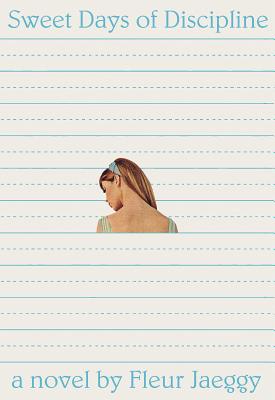 Sweet Days of Discipline
Likely On Our Shelves
On the heels of I Am the Brother of XX and These Possible Lives, here is Jaeggy's fabulously witchy first book in English, with a new Peter Mendelsund cover
A novel about obsessive love and madness set in postwar Switzerland, Fleur Jaeggy's eerily beautiful novel begins innocently enough: "At fourteen I was a boarder in a school in the Appenzell." But there is nothing innocent here. With the off-handed remorselessness of a young Eve, the narrator describes her potentially lethal designs to win the affections of Fréderique, the apparently perfect new girl.  In Tim Parks' consummate translation (with its "spare, haunting quality of a prose poem," TLS),
Sweet Days of Discipline
is a peerless, terrifying, and gorgeous work.
Fleur Jaeggy— "a wonderful, brilliant, savage writer" (Susan Sontag) —was born in 1940 in Zurich and lives in Milan. Her work has been acclaimed as  "small-scale, intense, and impeccably focused "(The New Yorker) and "addictive" (Kirkus).

Tim Parks is the author of more than twenty novels and works of nonfiction, including the best-selling Italian Neighbors and An Italian Education. His novels include Europa which was shortlisted for the Booker Prize.  His essays have appeared in the The New Yorker and the New York Review of Books. Parks is also a renowned translator from the Italian and lives in Verona.
by Nefertiti
Wed, 05/27/2020 - 1:25pm
Pleasure (and repulsion) is a driving force in the novel "Sweet Days of Discipline" by Fleur Jaeggy. Set against the backdrop of the quiet Appenzell, at a Swiss all-girls international boarding school, the novel's narrator is a teenage student; one who has spent the majority of her girlhood so far living at various institutions. Like many teenage girls and young women, Jaeggy's narrator is driven by deep visceral urges and emotions, many of which she doesn't totally understand. However, her inner tumult, and the personal and daily details she files away about her surroundings, are inconsequential in the face of sating her cravings. At first glance, Jaeggy's narration is a total stream of consciousness; but behind the inane observations and reflections of the teenager lies a very deep-seated desire to act out in aggression; to dominate; and, in the narrator's own words, "to conquer". Understandably, these sentiments appear only within the narrator's private thoughts.
ISBN: 9780811229036
ISBN-10: 9780811229036
Publisher: New Directions
Publication Date: 10/29/2019 - 12:00am
On Sale: 10/29/2019 - 12:00am
Pages: 112
Language: English
Categories