The Art of Dying: Living Fully Into the Life to Come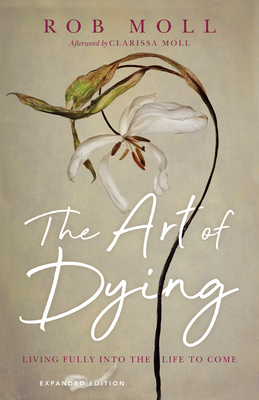 The Art of Dying: Living Fully Into the Life to Come
Out of Stock In Store
Death will come to us all, but most of us live our lives as if death did not exist. Medicine has made dying more complicated and more removed from the experience of most people. Death is partitioned off to hospital rooms, separated from our daily lives. Most of us find ourselves at a loss when death approaches. We don't know how to die well.
For centuries Christians have prepared for the "good death" with particular rituals and spiritual disciplines that direct the actions of both the living and the dying. In this well-researched and pastorally sensitive book, Rob Moll explores the Christian practice of dying well. He gives guidance for those who care for the dying as well as for those who grieve.
This book is a gentle companion for all who face death, whether one's own or that of a loved one. Christians can have confidence that because death is not the end, preparing to die helps us truly live.
A decade after writing this book, Rob died in a hiking accident at age forty-one. This edition includes a new afterword by his wife, Clarissa Moll, reflecting on Rob's life, death, and legacy.