The Farmer's Office: Tools, Tips and Templates to Successfully Manage a Growing Farm Business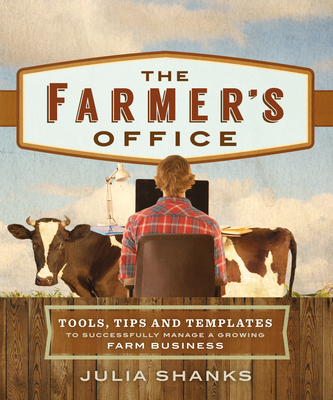 The Farmer's Office: Tools, Tips and Templates to Successfully Manage a Growing Farm Business
Out of Stock In Store
A practical, how-to guide for farmers who want to achieve and maintain financial sustainability in their businesses
When you decided to become a farmer, you also became an entrepreneur and business person. In order to be ecologically and financially sustainable, you must understand the basics of accounting and bookkeeping, and learn how to manage a growing business.
Author Julia Shanks distills years of teaching and business consulting with farmers into this comprehensive, accessible guide. She covers all aspects of launching, running and growing a successful farm business through effective bookkeeping and business management, providing tools to make managerial decisions, apply for a loan or other financing, and offering general business and strategy advice for growing a business.
Whether you've been farming for many years or just getting started, The Farmer's Office gives you the tools needed to think like an entrepreneur and thoughtfully manage your business for success.
Julia Shanks works with food and agricultural entrepreneurs to achieve financial and operational sustainability. She has worked with a range of beginning and established farmers, providing technical assistance and business coaching that has allowed them to launch, stabilize and grow their ventures. A frequent lecturer on sustainable food systems and accounting, she sits on the advisory board of Future Chefs and is the regional leader of Slow Money Boston. In her tiny, urban garden in Cambridge, MA, Julia harvests vegetables seven months out of the year. Together with Brett Grohsgal, she is also coauthor of The Farmers Market Cookbook .
ISBN: 9780865718166
ISBN-10: 9780865718166
Publisher: New Society Publishers
Publication Date: 09/01/2016 - 12:00am
On Sale: 09/20/2016 - 12:00am
Pages: 288
Language: English
Categories