Meadowlands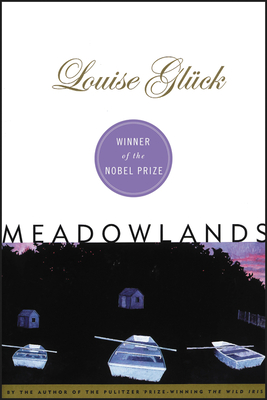 Meadowlands
Out of Stock In Store
Winner of the Nobel Prize in Literature
In an astonishing book-length sequence, Pulitzer Prize-winning poet Louise Gluck interweaves the dissolution of a contemporary marriage with the story of The Odyssey.
Here is Penelope stubbornly weaving, elevating the act of waiting into an act of will; here, too, is a worldly Circe, a divided Odysseus, and a shrewd adolescent Telemachus. Through these classical figures, Meadowlands explores such timeless themes as the endless negotiation of family life, the cruelty that intimacy enables, and the frustrating trivia of the everyday. Gluck discovers in contemporary life the same quandary that lies at the heart of The Odyssey: the "unanswerable/affliction of the human heart: how to divide/the world's beauty into acceptable/and unacceptable loves."
Louise Glück won the Pulitzer Prize for The Wild Iris in 1993. The author of eight books of poetry and one collection of essays, Proofs and Theories: Essays on Poetry, she has received the National Book Critics Circle Award for Poetry, the William Carlos Williams Award, and the PEN/Martha Albrand Award for Nonfiction. She was named the next U.S. poet laureate in August 2003. Her most recent book is The Seven Ages. Louise Glück teaches at Williams College and lives in Cambridge, Massachusetts.
ISBN: 9780880015066
ISBN-10: 9780880015066
Publisher: Ecco
Publication Date: 05/01/1997 - 12:00am
On Sale: 05/01/1997 - 12:00am
Pages: 84
Language: English
Categories