The Secret Stream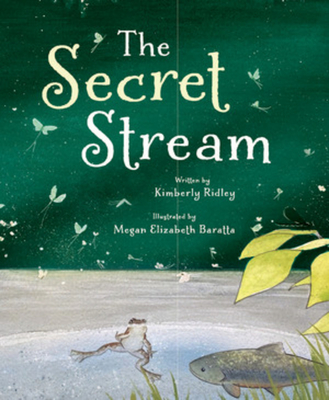 The Secret Stream
Out of Stock In Store
In this nonfiction picture book, a stream narrates its own natural history as it flows from its headwaters in the mountains to its mouth in the lowlands, introducing the plants and animals that line its banks and live in its waters.
The poetic story, combining lyricismwith natural history excellence, is augmented and enriched by informativesidebars and backmatter. Birds, mammals, amphibians, and insects peek out from the beautiful, scientifically accurate illustrations.
Science writer Kimberly Ridley is an award-winning author of nonfiction books for children. Her joy is sharing her love of nature and writing with children through her books and school visits. Kimberly's picture books, The Secret Pool (Kirkus starred review) and The Secret Bay, have received honors including Riverby Awards from the John Burroughs Association for "outstanding natural history books for young people." Her newest book is THe Secret Stream A former magazine editor, Kimberly has written for publications including The Boston Globe, the Christian Science Monitor, and Downeast Magazine. She holds an MS in Science Journalism.

Megan Elizabeth Baratta is the illustrator of Most Days and I Begin with Spring, both of which received starred reviews. See more at barattastudio.com.