Tamata and the Alliance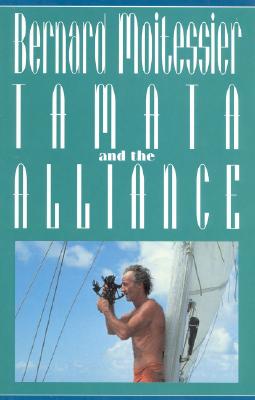 This fascinating memoir spans the time from Moitessier's magical childhood in Vietnam to months before his death, is a beautifully written saga of physical adventure and spiritual growth. Born in the French Indochina in 1925, Bernard Moitessier grew up astride two cultures--French and Vietnamese--in a turbulent era that moved dramatically from peace to war. Imprisoned during the Japanese occupation, he was later drafted to fight the Viet Minh in a French war that foreshadowed America's own Vietnam involvement two decades later. Tamata tells how the 25-year-old Moitessier left Vietnam to answer the call of the sea. He led the life of a sea-gypsy, wandering the Indian Ocean, the South Atlantic, and the Caribbean, learning the ways of boats and the sea and surviving two catastrophic shipwrecks. His greatest sailing adventures followed, the Tahiti-Alicante passage and his ten month round-the-world solo voyage in 1969 when he withdrew from the Golden Globe Race and sailed on to Tahiti. Moitessier then spent three years on a remote atoll in the Tuamotu Archipelago. Called "Tamata" ("try it ") by his Tuamotu friends, he built a Polynesian-style house, planted coconut trees, and gradually transformed the sun-blasted coral into a speck of green in the middle of the South Pacific. After living in the United States, he spent the last years of his life in France. He is buried in a small fishing village in Brittany.
Bernard Moitessier was one of the greatest ocean voyagers. He became a legend in his own time. Born in 1925 in Indochina, he gained much of his sailing knowledge from the fishermen of the Gulf of Siam. A gifted writer, he wrote four books describing his seagoing adventures, including the epic adventure The Long Way.
ISBN: 9780924486777
ISBN-10: 9780924486777
Publisher: Sheridan House
Publication Date: 01/25/1995 - 12:00am
On Sale: 01/25/1995 - 12:00am
Pages: 400
Language: English
Categories