You Can Heal Your Life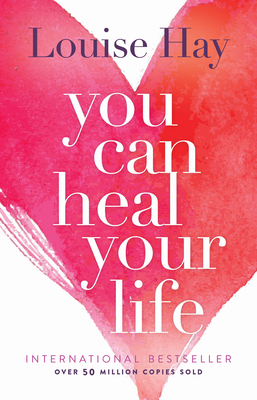 You Can Heal Your Life
Out of Stock In Store (Available to Order)
Louise L. Hay, bestselling author, is an internationally known leader in the self-help field. Her key message is: "If we are willing to do the mental work, almost anything can be healed." The author has a great deal of experience and firsthand information to share about healing, including how she cured herself after being diagnosed with cancer.

An excerpt from You Can Heal Your Life: "Life Is Really Very Simple. What We Give Out, We Get Back What we think about ourselves becomes the truth for us. I believe that everyone, myself included, is responsible for everything in our lives, the best and the worst. Every thought we think is creating our future. Each one of us creates our experiences by our thoughts and our feelings. The thoughts we think and the words we speak create our experiences."
Louise Hay was an inspirational teacher who educated millions since the 1984 publication of her bestseller You Can Heal Your Life, which has more than 50 million copies in print worldwide. Renowned for demonstrating the power of affirmations to bring about positive change, Louise was the author of more than 30 books for adults and children, including the bestsellers The Power Is Within You and Heal Your Body. In addition to her books, Louise produced numerous audio and video programs, card decks, online courses, and other resources for leading a healthy, joyous, and fulfilling life. Websites: www.louisehay.com, www.healyourlife.com, and www.facebook.com/louiselhay
ISBN: 9780937611012
ISBN-10: 9780937611012
Publisher: Hay House Inc.
Publication Date: 01/01/1984 - 12:00am
On Sale: 01/01/1984 - 12:00am
Pages: 272
Language: English
Categories
Body, Mind & Spirit / New Thought