The Couple's Survival Workbook: What You Can Do To Reconnect With Your Parner and Make Your Marriage Work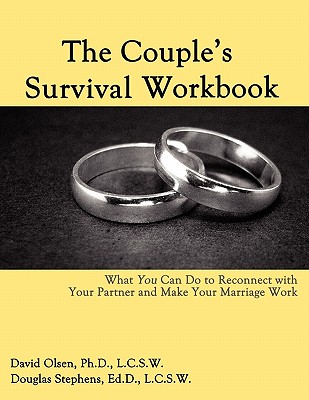 The Couple's Survival Workbook: What You Can Do To Reconnect With Your Parner and Make Your Marriage Work
With more than 55 years of experience between them, master couple's therapists David Olsen and Douglas Stephens know where most relationships go awry. Based on their knowledge of those danger zones, they have created targeted, practical exercises that help you successfully navigate those areas. The goal is to turn problems or potential problems into opportunities for greater communication and intimacy.
Olsen and Stephens also know that often only one half of a couple is ready to make real changes. The Couple's Survival Workbook is designed to work even if your partner isn't committed to the process. By skillfully changing yourself, you're likely to find your whole relationship improving.
Whether you're a therapist seeking practical, effective exercises for the couples you work with clients or you are part of a struggling couple looking to make your relationship work, The Couple's Survival Workbook can help.
ISBN: 9780963878410
ISBN-10: 9780963878410
Publisher: Echo Point Books & Media
Publication Date: 01/21/2011 - 12:00am
On Sale: 03/21/2011 - 12:00am
Pages: 238
Language: English
Categories
Marriage & Long Term Relationships