Who Gets Amy's Room?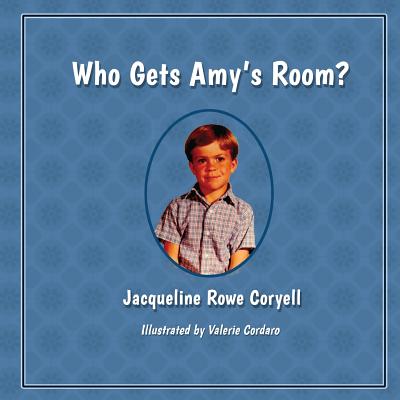 Who Gets Amy's Room?
Out of Stock In Store (Click to Order)
Meet Amy. As a five-year-old, Amy dashed between parked cars into the street, where she was struck down. The only reason she survived was because a police car was one vehicle back. Rushed to a hospital in minutes, Amy survived--but never to return as the beautiful, smart, active five-year-old she had been.
Despite her handicaps, Amy was a loving big sister to her three siblings. She had the time and patience to teach them to color, to read stories to them, and to help them learn to read as they grew older. But, at 17, without warning, Amy died.
Who Gets Amy's Room? is about a family learning to live with her passing as narrated by her brother Kit, when he was about eight. You will meet Amy's mother, Jacie, who is still devoted to local public service, and who spoke about her struggles to reach acceptance of her daughter at a conference years later, in a talk entitled "Parenting the Handicapped Child," that is included in the book.
ISBN: 9780986160448
ISBN-10: 9780986160448
Publisher: Jacqueline R Coryell
Publication Date: 09/25/2017 - 12:00am
On Sale: 09/25/2017 - 12:00am
Pages: 68
Language: English
Categories