50 Tales of Flight: From Biplanes to Boeings.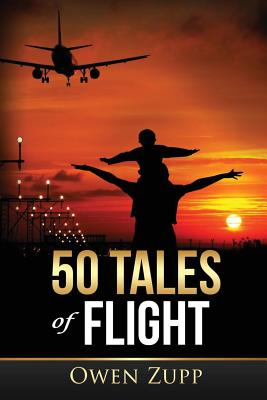 50 Tales of Flight: From Biplanes to Boeings.
"50 Tales of Flight" captures the magic of flight from the ground up. The flight deck door has now been opened, taking the reader aloft in everything from biplanes to Boeings. From the alarm clock buzzing to begin the airline pilot's day to the threatening sound of silence when a light aircraft's engine fails and all that lies beneath are trees and cliffs. There are moments of pulse-racing tension and others of humorous relief to be found amongst this collection of stories from Owen Zupp's thirty years of flying. Interspersed are tales of combat veterans of wars passed and of those who lost their lives pursuing their passion in times of peace. For anyone interested in the world amongst the clouds, or just intrigued by this amazing field of endeavour, there is much to be seen through these "50 Tales of Flight".
Owen Zupp is an award-winning aviation writer and commercial pilot with over 17,000 hours of varied flight experience.
ISBN: 9780987495433
ISBN-10: 9780987495433
Publisher: There and Back
Publication Date: 02/23/2013 - 12:00am
On Sale: 02/23/2013 - 12:00am
Pages: 228
Language: English
Categories
Aviation - Piloting & Flight Instruction