I Still Deserve It.: Affirmations for Women Who Refuse to Give Up on Love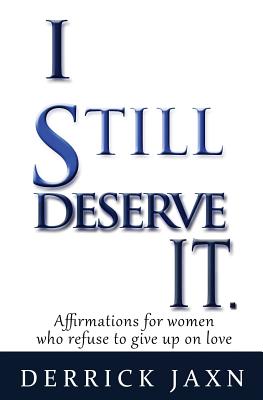 I Still Deserve It.: Affirmations for Women Who Refuse to Give Up on Love
Out of Stock In Store (Click to Order)
There's enough talk about how
we should stay positive, get out
and stay out of toxic relationships,
keep going, etc.,
but not enough actionable steps to take.
Well, look no further.
This book contains the affirmations necessary
to retrain your mind and redirect your energy in
the direction of your destiny.
Read to understand and
meditate on these passages regularly,
and watch everything about your life improve
starting with your perspective.
ISBN: 9780991033645
ISBN-10: 9780991033645
Publisher: Derrick Jackson
Publication Date: 01/25/2017 - 12:00am
On Sale: 01/25/2017 - 12:00am
Pages: 72
Language: English
Categories