Shine out of Bedlam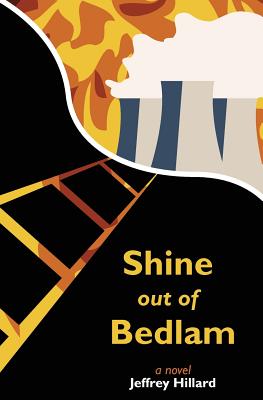 Shine out of Bedlam
Out of Stock In Store (Click to Order)
This item may not be available to order. Please call 617-566-6660 for more information.
It's a blaring 1968 in Bedlam, Ohio. When a warehouse in the small town burns down, a mystery unfolds. Fifteen-year old Shine Ross is a white, basketball-playing, trumpet-playing teen living in the residentially divided community. Along with his black best friend, Moondog, Shine pursues his flimsy instincts as to who set fire to the Empire.In the flamboyant and period-rich YA novel, Shine out of Bedlam, the lightening-rod American spectacle known as the '60s soars in its shadows and light. At the center are youth and adults afloat in their ambitions and free-spirit. Shine navigates romance, racial drama, and his own family hang-ups. Even as the country searches for its identity, the factory town of Bedlam and its teens do the same. And find they must. Shine's fearlessness reaches full-tilt as he ramps up the search for a lost, prized, Amazon parrot; nails his train-hopping into an art form; plays trumpet (underage) in a local nightspot; and keeps alive his budding relationship with a girl he's known since first grade, even if it means getting rid of his Band-Aid box of cigarettes. It's all a frenzied and often darkly comic mix with a carefree boy at its center.What do you do if you're Shine Ross in such a place? You face bedlam head on and keep living.
Jeffrey Hillard is an award-winning writer and teacher. He is the author of four books of poems, a chapbook of short stories, a book of nonfiction. His novel, Shine out of Bedlam, is part of the "Shine in Bedlam" series. In addition to working as publisher, editor, and literary advocate for over 30 years, Mr. Hillard has also taught writing in incarceration facilities. Among his numerous awards, in 2015-2016, Mr. Hillard worked as Writer-in-Residence for the Public Library of Cincinnati and Hamilton County. He teaches writing and literature at Mount St. Joseph University in Cincinnati, Ohio. Visit: jeffreyhillard.com. Twitter: @JSHillard
ISBN: 9780997036503
ISBN-10: 9780997036503
Publisher: Writelight Media
Publication Date: 01/14/2017 - 12:00am
On Sale: 01/14/2017 - 12:00am
Pages: 286
Language: English
Categories