The Last Hemlock (Shenandoah #2)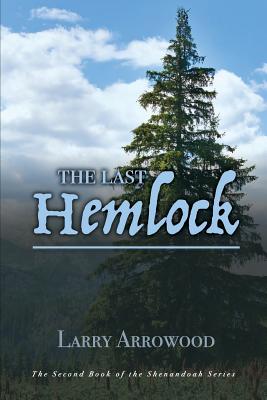 The Last Hemlock (Shenandoah #2)
Out of Stock In Store
In this second book of The Shenandoah Series, Harry Weatherholtz battles
lingering animosity toward his father who viciously murdered his mother
some sixty years prior. His avowed enemy, Hurley Cutshaw, claims that
Harry's father--who supposedly died the first year in prison--is alive and
living somewhere in the Blue Ridge Mountains of Virginia. After these
many years, he is requesting a visit with his son.
The drama escalates when Harry's colleague, Jack Brady, is hospitalized
in critical condition from a gunshot wound, and Harry's dear friend, Miss
Ann, is jailed for the attempted murder. The city of Woodstock, Virginia,
struggles for calm when a NAACP lawyer shows up demanding Miss Ann's
release, and Harry's nemesis, Judge Jeremiah Jenkins, calls in the KKK to
even the sides.
Harry searches for his father and finds a broken man, barely alive and
requesting reconciliation. As the logger's ax threatens the towering Eastern
Hemlocks, Harry's Christian character is challenged as he struggles to
extend mercy to his father. And behind the scenes, a true murderer is running
rampant, with his hit list growing. Harry could well be on that list.
The Last Hemlock takes up where Bloodroot--the first book of The
Shenandoah Series--ended.
ISBN: 9780997914665
ISBN-10: 9780997914665
Publisher: Woodsong (Formally Prince of Peace Publishers
Publication Date: 08/17/2017 - 12:00am
On Sale: 08/17/2017 - 12:00am
Pages: 322
Language: English
Categories