Nearsighted Choosing to See Eating Disorders Differently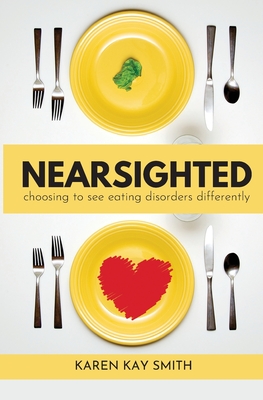 Nearsighted Choosing to See Eating Disorders Differently
Out of Stock In Store
Why can't your loved one see their eating disorder is killing them?
Loving people with eating disorders is complicated, fraught with misunderstandings. You encourage your loved one to eat, but they withdraw and refuse. They might scream for you to stop trying to control them.
Why is eating so hard? Why can't they see you want them healthy?
Karen Kay Smith, a recovering anorexic, uses illustrations from her own traumatic experience to help you visualize the distortion that is happening. Your loved one may be a Christian with a deep faith in God, but victims of anorexia and different types of eating disorders can't see what they are doing to their bodies.
With Karen's insight you will discover:
How to lay aside your preconceived ideas of eating disorders
Where your gifting lies to serve your loved one
Practical ways to show your love
Mistakes to avoid (and how to recover from them)
Karen draws from her faith and understanding of the Bible to show you the way to journey with your loved one toward healing. You are not alone and you will see: there is hope.
ISBN: 9781087965734
ISBN-10: 9781087965734
Publisher: Karen Kay Smith
Publication Date: 05/12/2021 - 12:00am
On Sale: 05/12/2021 - 12:00am
Pages: 150
Language: English
Categories