A General History of the Pyrates: Is a 1724 Biographies of Contemporary Pirates,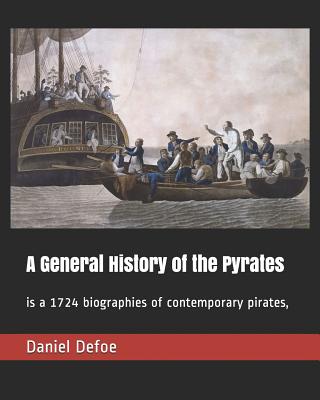 A General History of the Pyrates: Is a 1724 Biographies of Contemporary Pirates,
Unavailable
This item may not be available to order. Please call 617-566-6660 for more information.
A General History of the Robberies and Murders of the most notorious Pyrates is a 1724 book published in Britain containing biographies of contemporary pirates, which was influential in shaping popular conceptions of pirates. Its author uses the name Captain Charles Johnson, generally considered a pseudonym for one of London's writer-publishers. The prime source for the biographies of many well-known pirates, the book gives an almost mythical status to the more colourful characters, and it is likely that the author used considerable licence in his accounts of pirate conversations. The book also contains the name of the pirate flag the Jolly Roger and shows the skull and bones design.First appearing in Charles Rivington's shop in London, the book sold so well that by 1726 an enlarged fourth edition had appeared. 1] It pandered to the British public's taste for the exotic; revelling in graphic stories on the high seas. English naval historian David Cordingly writes: "It has been said, and there seems no reason to question this, that Captain Johnson created the modern conception of pirates." 3] Scottish novelists Robert Louis Stevenson (author of Treasure Island) and J. M. Barrie (author of Peter Pan featuring Captain Hook) both identified Johnson's General History of the Pyrates as one of their major influences, and Stevenson even borrowed one character's name (Israel Hands) from a list of Blackbeard's crew which appeared in Johnson's book.
ISBN: 9781093196184
ISBN-10: 9781093196184
Publisher: Independently Published
Publication Date: 04/08/2019 - 12:00am
On Sale: 04/08/2019 - 12:00am
Pages: 246
Language: English
Categories