Under Pressure Lib/E: Living Life and Avoiding Death on a Nuclear Submarine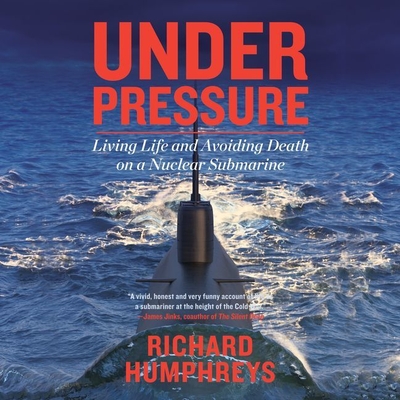 Under Pressure Lib/E: Living Life and Avoiding Death on a Nuclear Submarine
As a restless and adventurous eighteen-year-old, Richard Humphreys joined the submarine service in 1985 and went on to serve aboard the nuclear deterrent for five years at the end of the Cold War. Nothing could have prepared him for life beneath the waves. Aside from the claustrophobia and disorientation, there were the prolonged periods of boredom, the constant dread of discovery by the Soviets, and the smorgasbord of rank odors that only a group of poorly washed and flatulent submariners could unleash.
But even in this high-pressure environment, the consolations were unique: Where else could you sit peacefully for hours listening to whale song?
Based on firsthand experience, Under Pressure is the candid, visceral, and incredibly entertaining account of what it's like to live, work, sleep, and eat--and stay sane--in one of the most extreme man-made environments on the planet.
ISBN: 9781094105024
ISBN-10: 9781094105024
Publisher: Hanover Square Press
Publication Date: 06/02/2020 - 12:00am
On Sale: 06/02/2020 - 12:00am
Language: English
Categories